RPG
7 Best Turn-Based RPGs To Play in 2021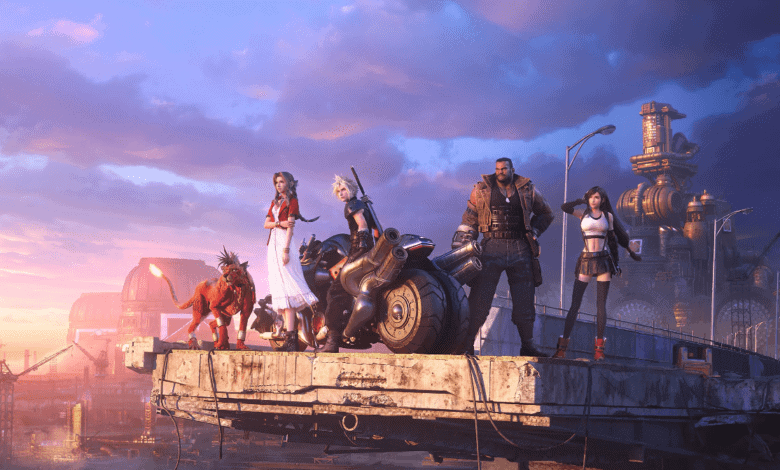 It's the year 2021 and the RPG genre has evolved tremendously over the last few years. Game developers have worked really hard in developing many mouth-watering RPGs over the years and we cannot get enough of it. And for someone who enjoys intense turn-based RPGs, there are more than a handful of games to choose from.
In comparison to the other RPGs out there, turn-based RPGs offer intriguing gameplay with an immersive world revolving around combat tactics and their outcomes. Turn-based RPGs like DnD and Final Fantasy have always been popular among RPG fans and the finest examples of classic turn-based RPGs.
In the last two decades, only a handful of turn-based RPGs were released because developers were more focused on bringing realism to their games by offering real-time combat tactics and ditching the classic turn-based tactics.
Sadly, only a few of the turn-based RPGs were able to make it to the top charts. And if you're tired of playing those old-school combat games with just hack-n-slash strategies and nothing else to offer, then it's time for you to travel back in time to test your skills on turn-based RPGs.
Down here, you'll find a list of the best turn-based RPGs we feel are worth your time, and if you're interested in finding out which titles we recommend the most then, stick with us to the end.
Best Turn-Based RPGs: Countdown
7. Dragon Quest XI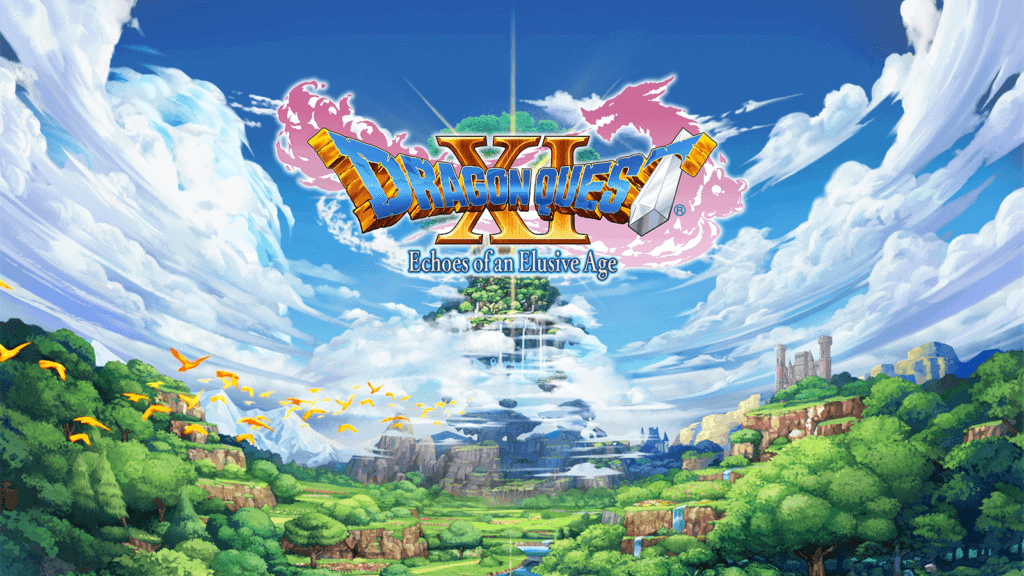 Supported Platforms – PlayStation 4, Nintendo Switch, Nintendo 3DS, Xbox One, Microsoft Windows, and Google Stadia
The 11th entry in the Dragon Quest franchise is unquestionably one of the finest turn-based RPGs you'll ever play. A massive, open-world filled with amazing opportunities, Dragon Quest XI is setting the bar really high.
Featuring a beautifully detailed world, a well-written plot, and over 80 hours of gameplay, Dragon Quest XI is bringing everything to the table. The combat is heavily based on turn-based strategies, and if you're looking for challenging boss fights with in-depth strategies, Dragon Quest XI is perfect for you.
6. The Banner Saga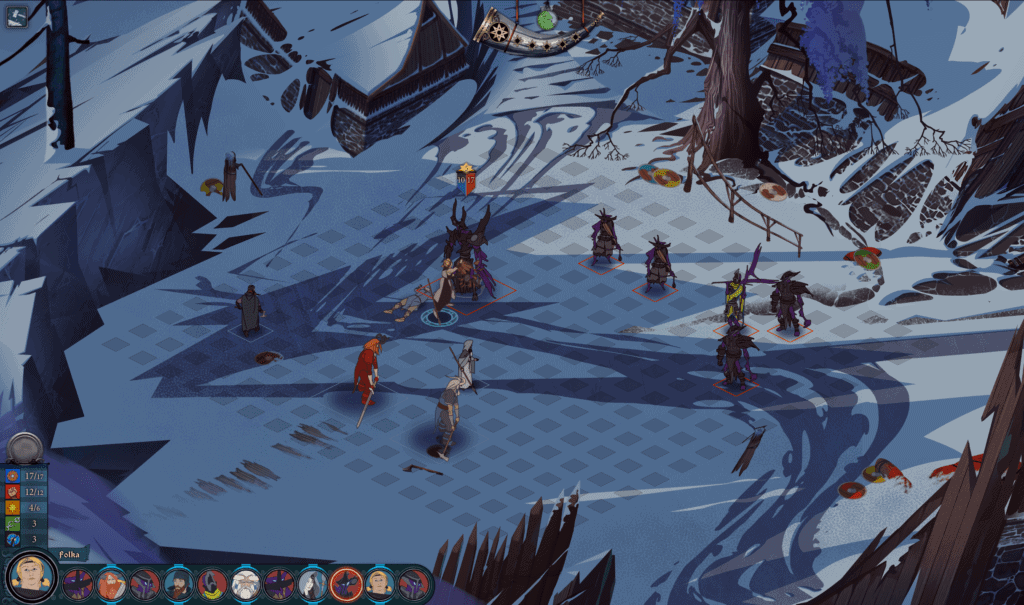 Supported Platforms – PlayStation 4, Android, Nintendo Switch, Xbox One, and iOS
A Vikings-themed game, 'The Banner Saga' is a perfect choice for Viking fans. Featuring a dramatic plot, we are tasked with saving the world from an invasion led by Varls and must fight back before they bring the world to its knees.
It was released in 2014, and like most turn-based RPGs, The Banner Saga has quite complex tactics. If you're not used to using detail-oriented strategies, you'll be up for challenging gameplay. Furthermore, there's more than one playable character in the game that makes it even more fun.
It could be argued that The Banner Saga is a bit outdated considering it was released over 7 years ago, but one thing is for certain: it is worth every penny.
5. Octopath Traveler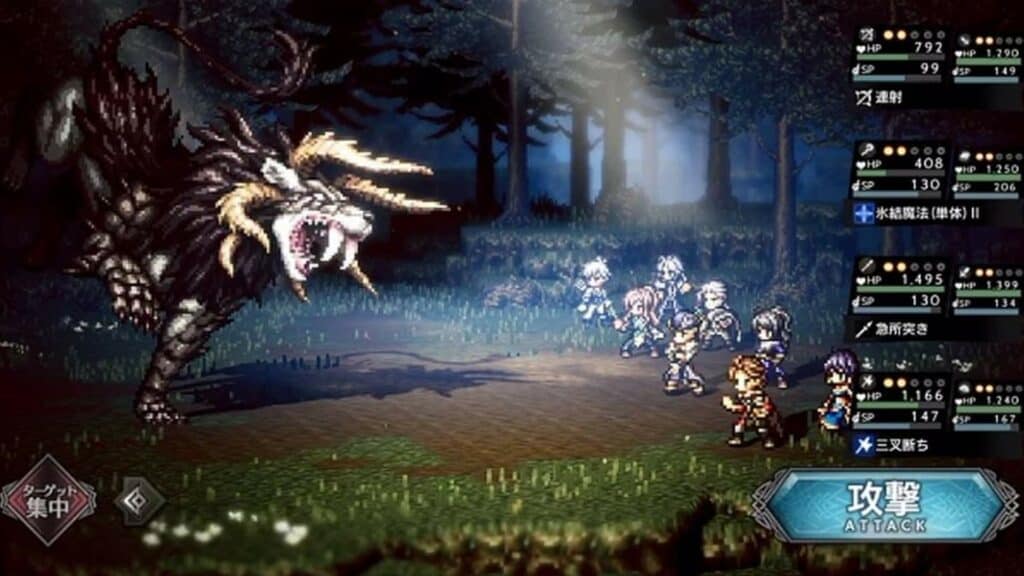 Supported Platforms – Nintendo Switch, Xbox One, Google Stadia, and Microsoft Windows
Having amazing graphics and compelling storylines will not necessarily translate to a good game. Sometimes a game like Octopath Traveler with retro graphics and unique tactics is all gamers need. And considering how the modern combat games are sucking the fun out of strategic combat games, Octopath Traveler is a beacon of hope for turn-based RPGs.
The storyline is well-written and each character embarks on their own journey but the turn-based combat tactics used in Octopath Traveler are very well-balanced and worth your time. Beating the minions along the journey is fun but when the boss fights begin, the fights are intense and mind-wrecking tactics are needed if you are to survive the round.
Octopath Traveler is greatly appreciated by gamers around the world and a sequel is also in the queue so if you're confident in your tactics then definitely check out Octopath Traveler.
4. The Legend of Heroes: Trails of Cold Steel 4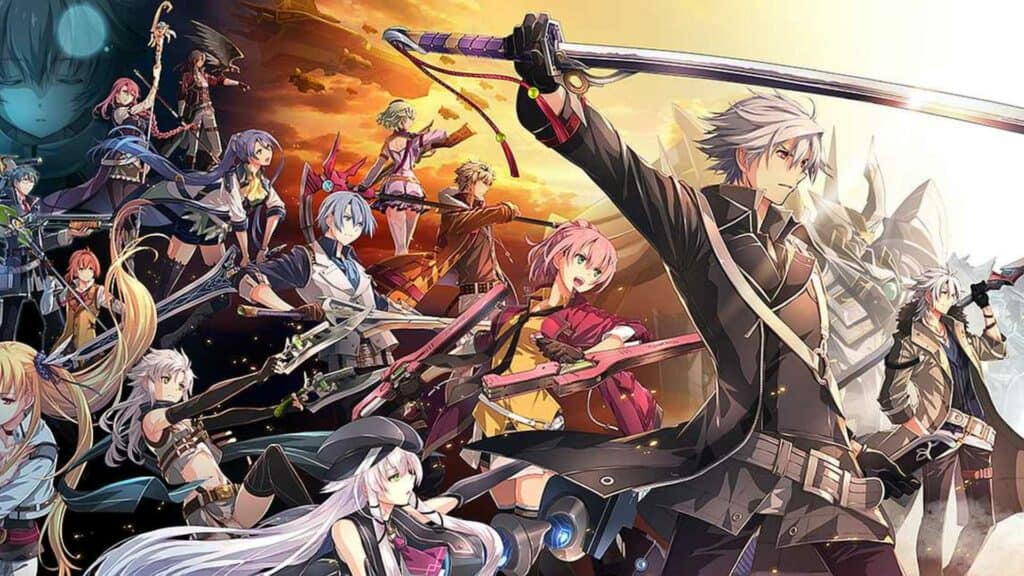 Supported Platforms – Nintendo Switch & PlayStation 4
Since their inception, turn-based RPGs have been heavily influenced by JRPGs. And one of the latest additions to the genre, The Legend of Heroes, with its new video game series, Trail of Cold Steel, is already garnering attention. In addition to the hundreds of enthralling hours of storyline gameplay, the turn-based combat tactics keep improving in The Legend of Heroes: Trails of Cold Steel 4.
Additionally to hundreds of RPG elements found in the game and an intriguing plot, it features a charming map, customizable to fit the needs of each individual player. As a well-versed creator of action RPG games, the developers behind the game have done a great job with this one, which can be challenging with its crafting and ornaments system, but is extremely enjoyable.
3. Persona 5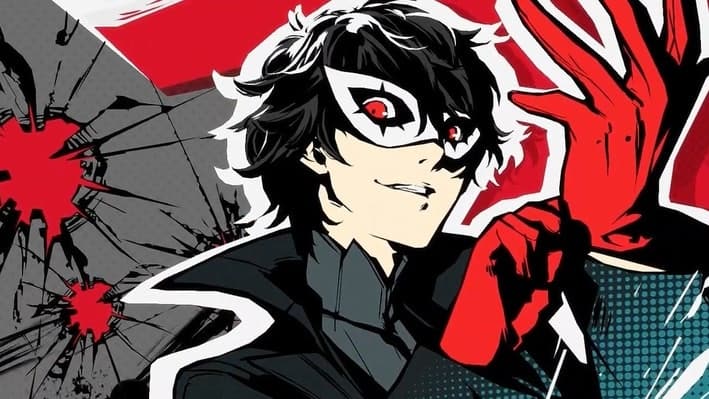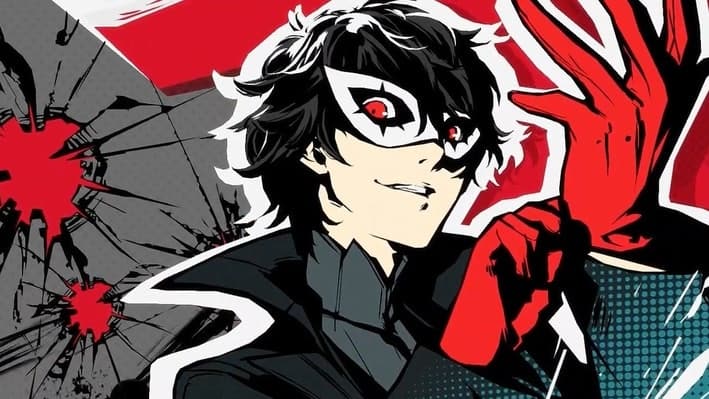 Supported Platforms – PlayStation 4 & PlayStation 3
The Persona series has been one of the most popular RPG series for years, and if you haven't played it yet, you're missing out. It combines excellent mechanics with magnificent graphics and an engaging plot to perfectly balance the game.
The combat system in Persona 5 is perfectly smooth, making it one of the highest-rated JRPGs of recent time, as well. This one is well ahead of other turn-based RPGs in this regard because developers went to extreme measures to master the turn-based tactics in Persona 5.
Although many action JRPGs today feature real-time combat, they can hardly compete against Persona 5's turn-based combat system.
2. Divinity: Original Sin Series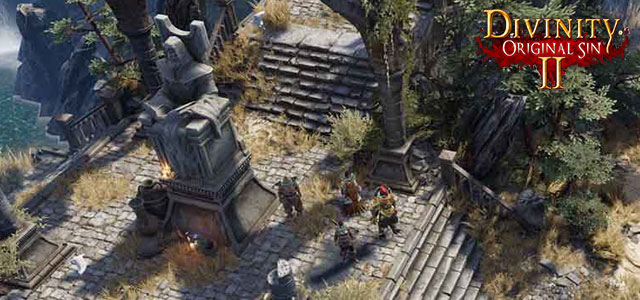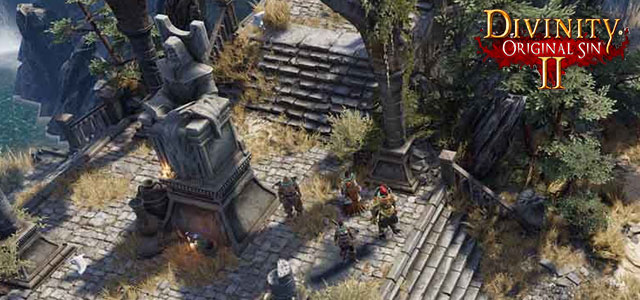 Supported Platforms – Windows, OS X, Linux, PlayStation 4, And Xbox One
Definitely one of the best RPG games out there, Divinity: Original Sin 2 boasts a true turn-based combat system that most so-called turn-based games just can't come close to providing. It offers challenging tactics that are unforgiving and not for the timid.
In the Divinity series, both games feature turn-based combat tactics. However, the second installment features clearer graphics and balanced combat. Divinity: Original Sin 2 also emphasizes self-awareness since there are very few markers to help you with the quests.
Both installments are worthy of your time and money, so if you were fortunate enough to own both, you'd be pleasantly surprised.
1. Final Fantasy VII & Remake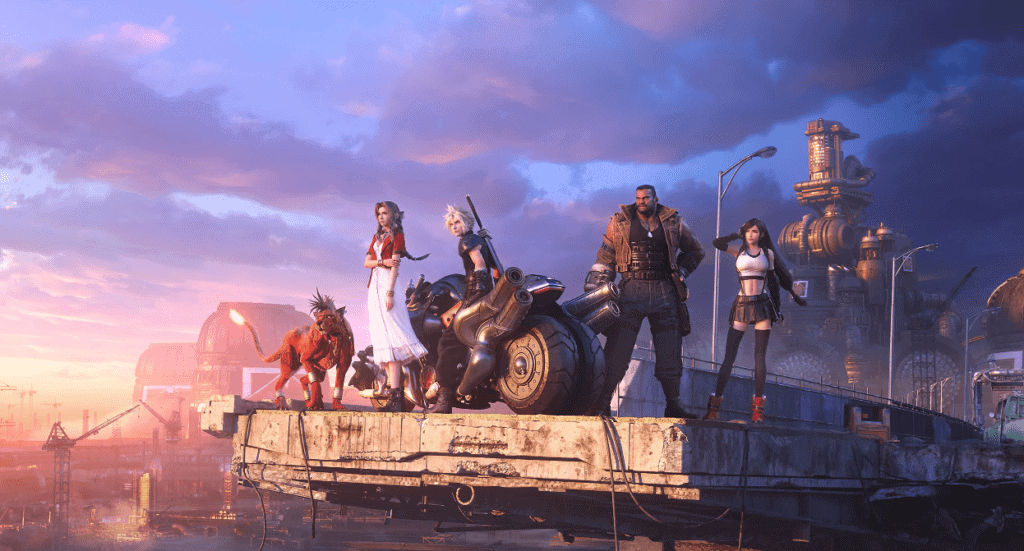 Supported Platforms – Nintendo Switch, Android, Xbox One, PlayStation Portable, iOS, And Microsoft Windows + PlayStation 4, PlayStation 5
Square Enix set a new standard for RPG developers with Final Fantasy VII. With hundreds of awards over the years, Final Fantasy VII is regarded as one of the best turn-based RPGs ever made.
Avalanche and Cloud Strife join forces in Final Fantasy VII in order to attack the nuclear plant responsible for the loss of the planet's resources. While the story gets quite intense, its turn-based combat is what made Final Fantasy VII so popular.
The Final Fantasy VII Remake also received praises from around the world but unfortunately, it is mostly focused on real-time combat tactics. There are a few points where players could experience the modern-era turn-based combat tactics but they're not enough to calm our urges. Nevertheless, Final Fantasy VII and its remake are definitely worth a look.